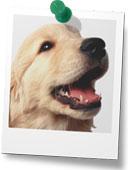 Help DogLost.co.uk — Register A Found Dog
NOT LOGGED IN?
Thanks for helping! If you are already a DogLost Helper, please log in before registering your found dog.
Otherwise, please use the form below to join as a DogLost Helper (it's free!). Then you'll be able to sign in and register your found dog.
You can also call us on 0844 800 3220 or 01633 668 364, or email details (including a photo of your found dog) to photos@doglost.co.uk.
WHY REGISTER?
DogLost is a national community of thousands of dog owners and volunteers like you, helping to reunite lost dogs with their owners. It's FREE to join - thenyou'll be able to register lost and found dogs, helping to reunite them with their owners. We also provide:
A printable poster for each dog that can be put up in your area
A page for each lost or found dog, where news and support can be shared
Email alerts for lost dogs in and around your postcode
Other news of lost pets and relevant events
Connections to help you share news of lost dogs on social media
Links to a microchip scanning service used by vets and wardens, to ensure your pet is returned as soon as possible
...and more benefits coming soon!
DogLost is a volunteer organisation, so we always appreciate DONATIONS that help us to help even more dogs in distress.
---